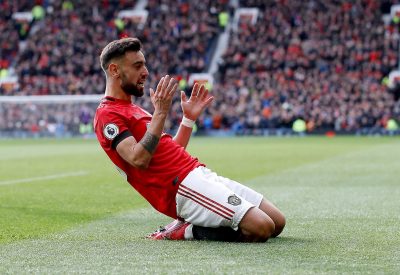 Jose Mourinho has taken a light-hearted swipe at Bruno Fernandes for his Manchester United penalty record, joking that the midfielder "had about 20 to score" in the second half of the season. United set a new Premier League record for the most penalties won in a single campaign when Anthony Martial was brought down in […]
The post Mourinho Criticises Fernandes For Man United Penalty Record appeared first on Complete Sports.
Get real time update about this post categories directly on your device, subscribe now.